VESPA ROD MODEL (C-159)
We have been fortunate enough to find several of these very early Vespas in Italy over the years. These were utilitarian vehicles when they were new, and many were simply used and thrown away. After seventy years, finding any Vespa from this era is not an easy task. We are particularly fond of the Vespas from the first five years of production. One of the hallmarks of these very early scooters was the unique gear shift linkage they employed. The problem Piaggio faced was how to create a workable gear shift located on the handlebars, as opposed to a motorcycle foot shift. In so doing, they had to translate rotary motion in the handlebar to a horizontal axis at the motor. To further complicate things, the handlebar was also turning side to side with the front fork. To solve the problem, Piaggio's engineers came up with a fairly complicated and elegant rod linkage system that ran external to the scooter's frame.
After a few years, they abandoned that system in favor of simple cables running internally in the frame below the handlebar. There are very few of these rod-models in the US, as their production predated Piaggio's entrance into the North American market by several years. We are very happy to have imported the few that we have found. A scooter of this vintage is truly a joy to ride, and a time machine into a simpler era.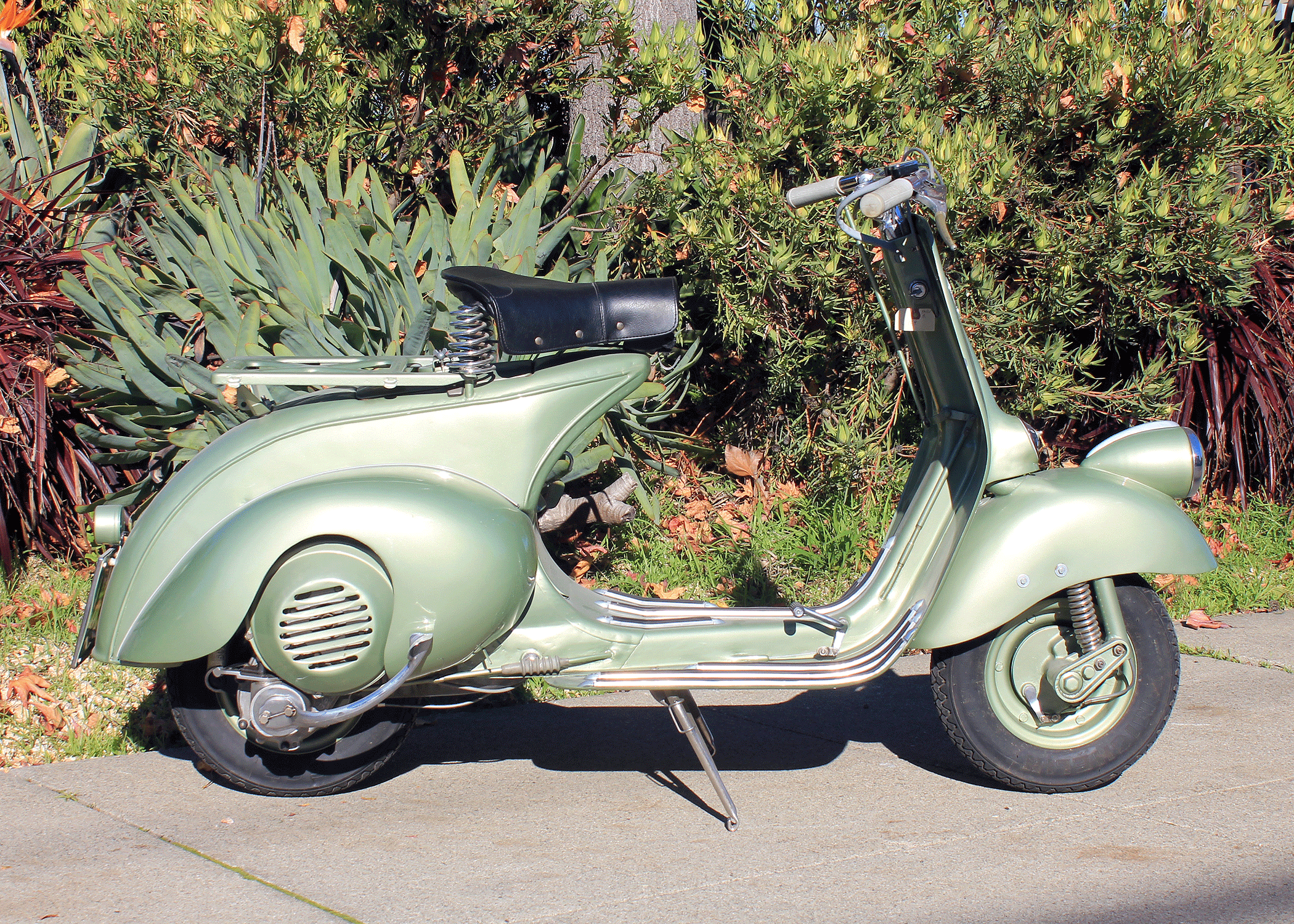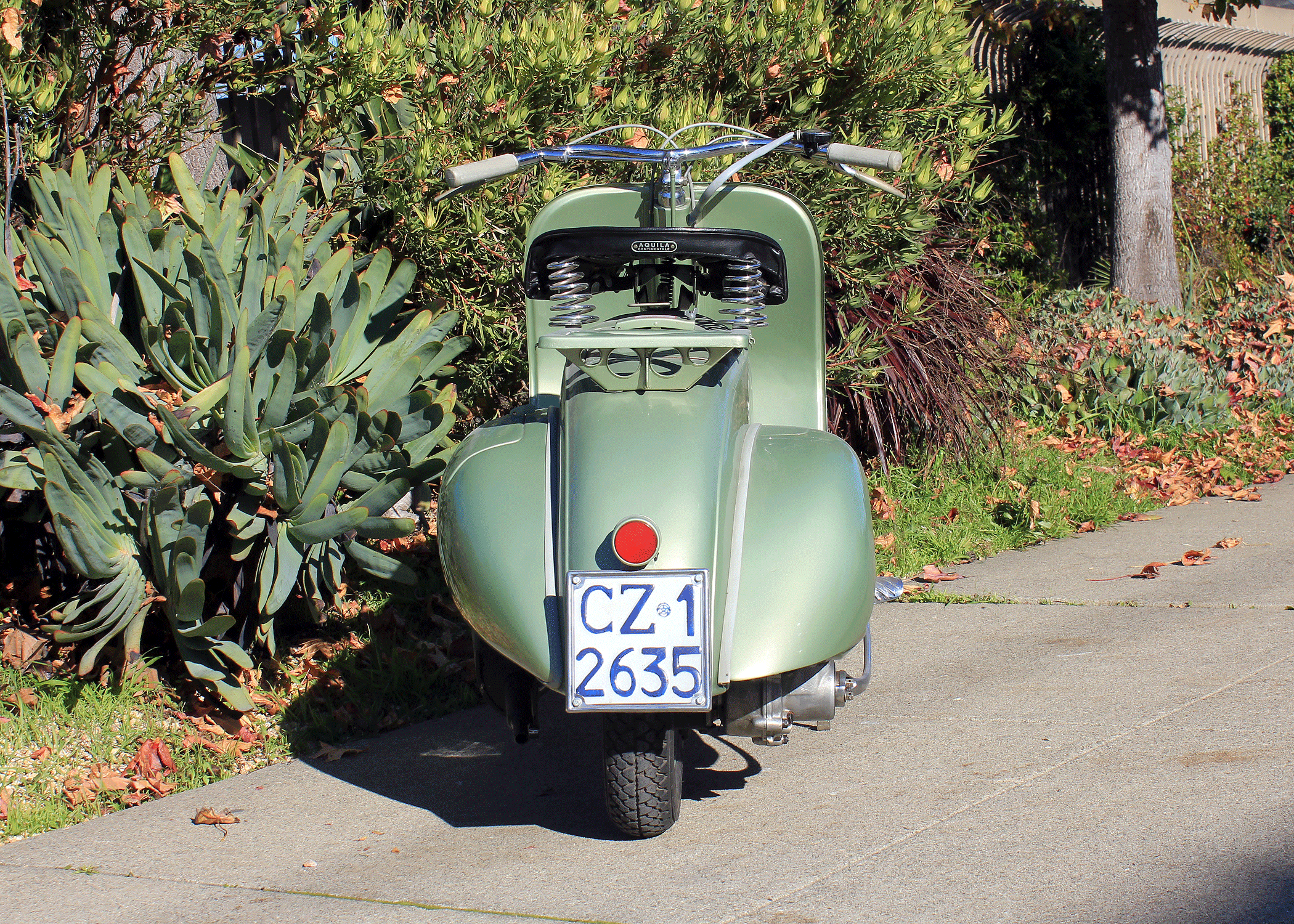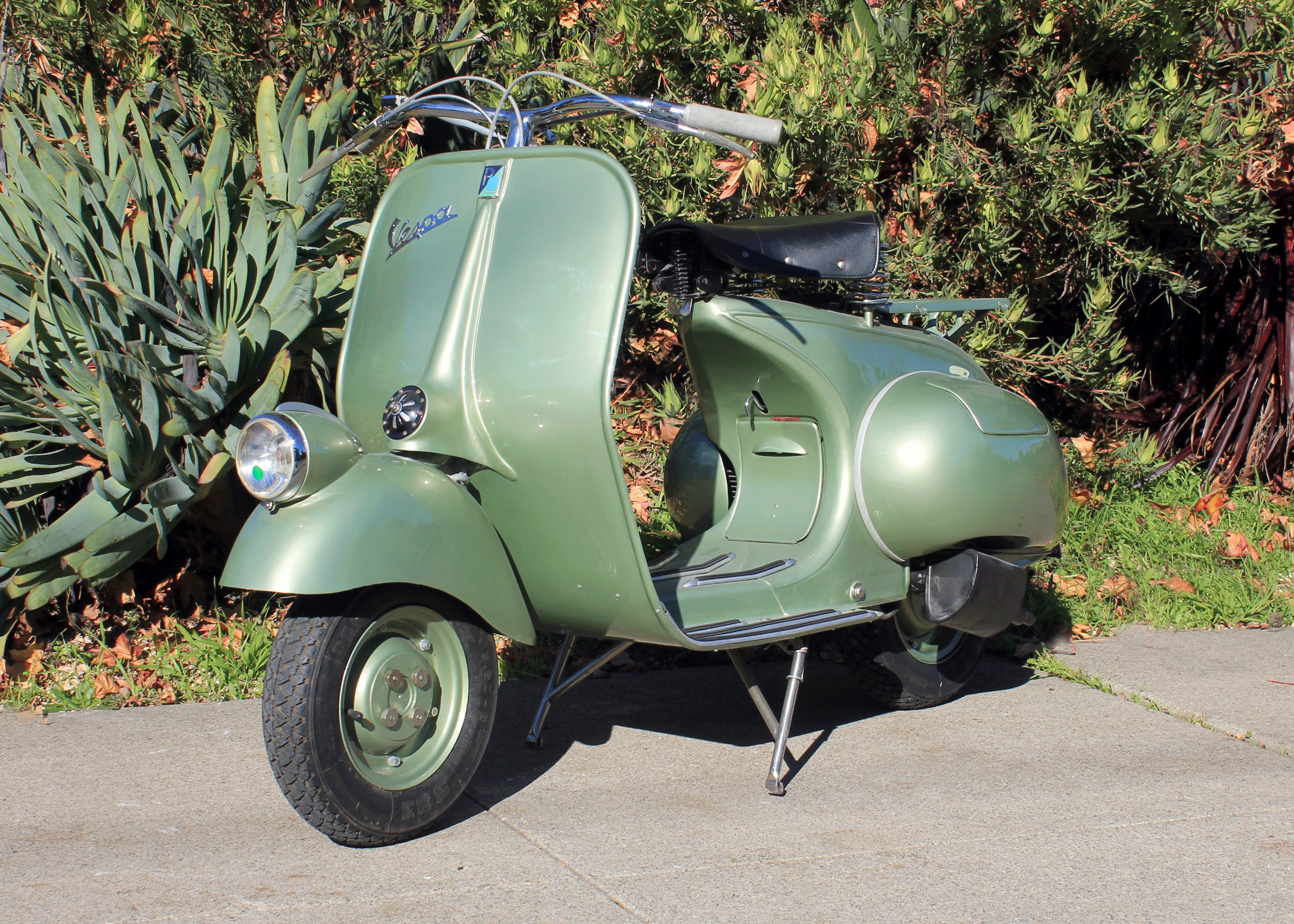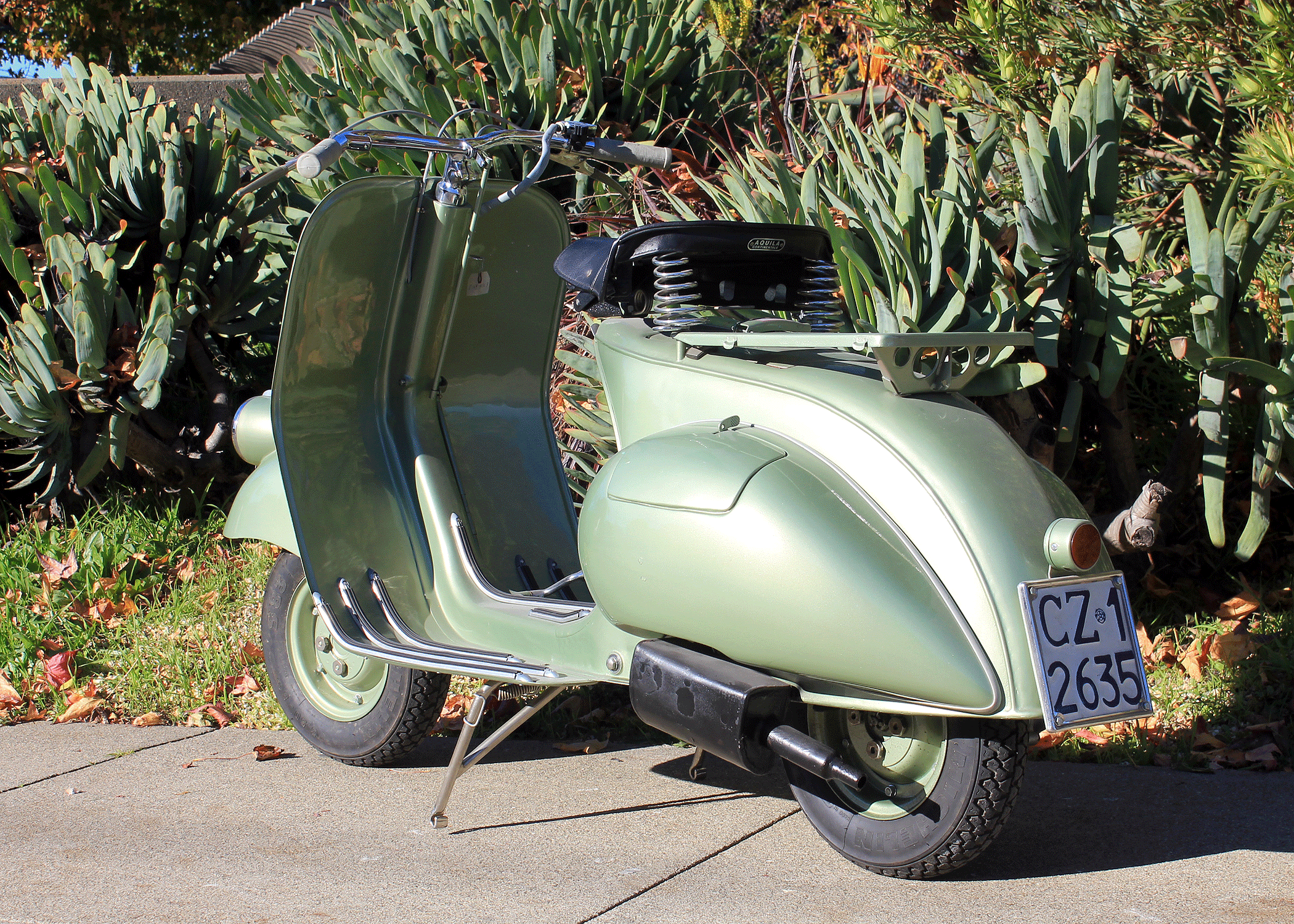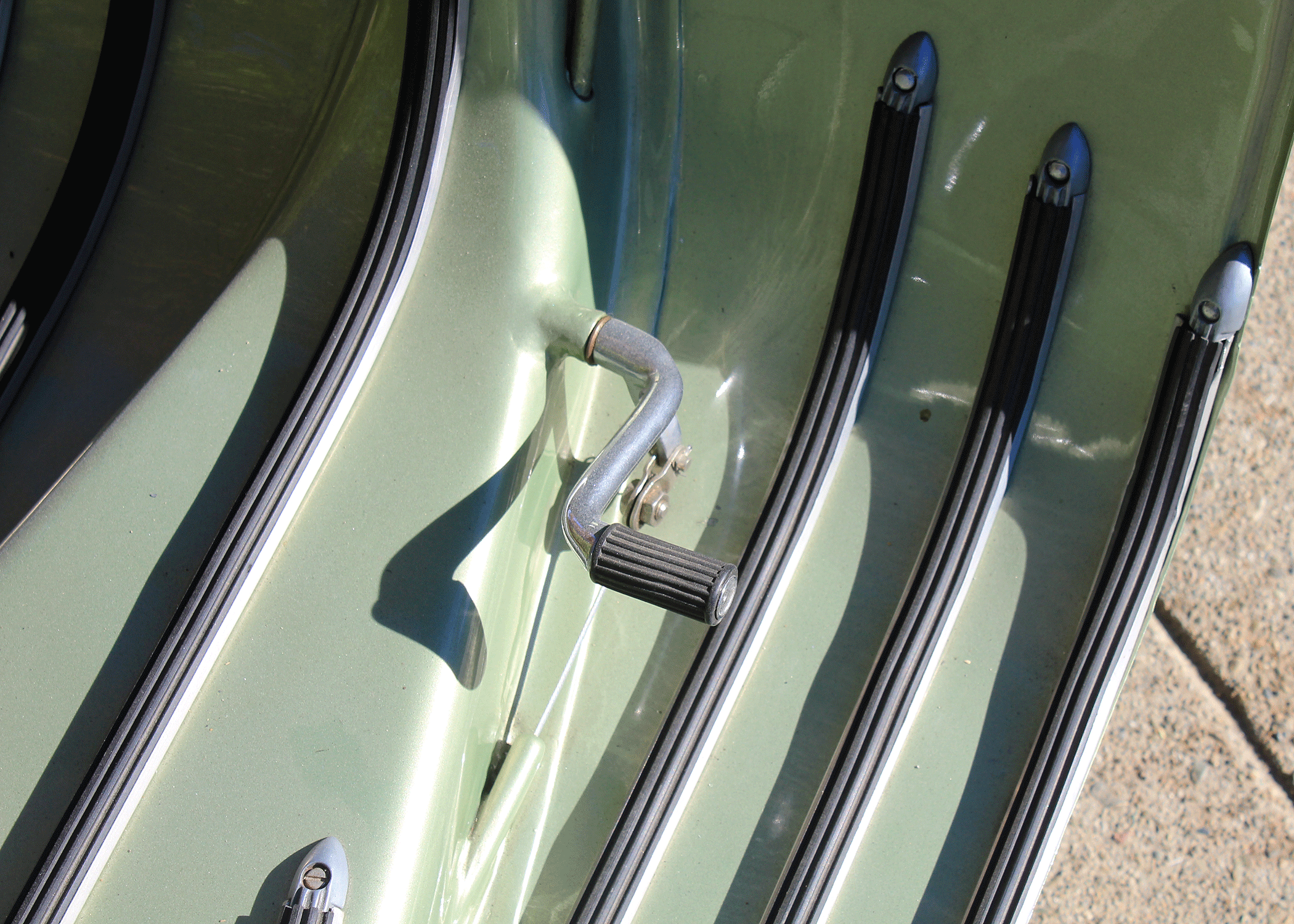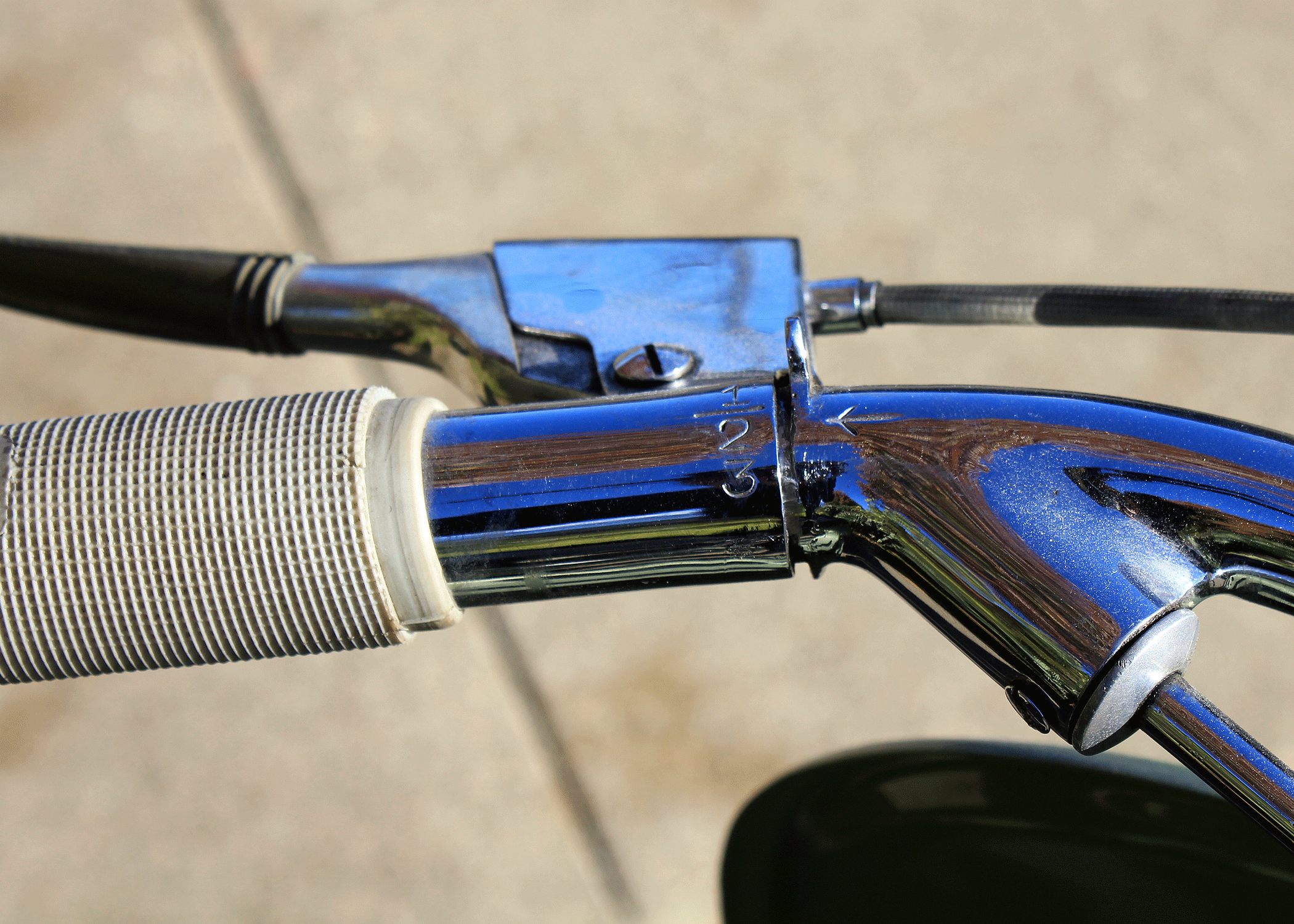 Price (before tax): $ 18,500
Make: Vespa
Year: 1950
Displacement:125cc
Inventory number: C-159
Contact us now to learn more about this product.